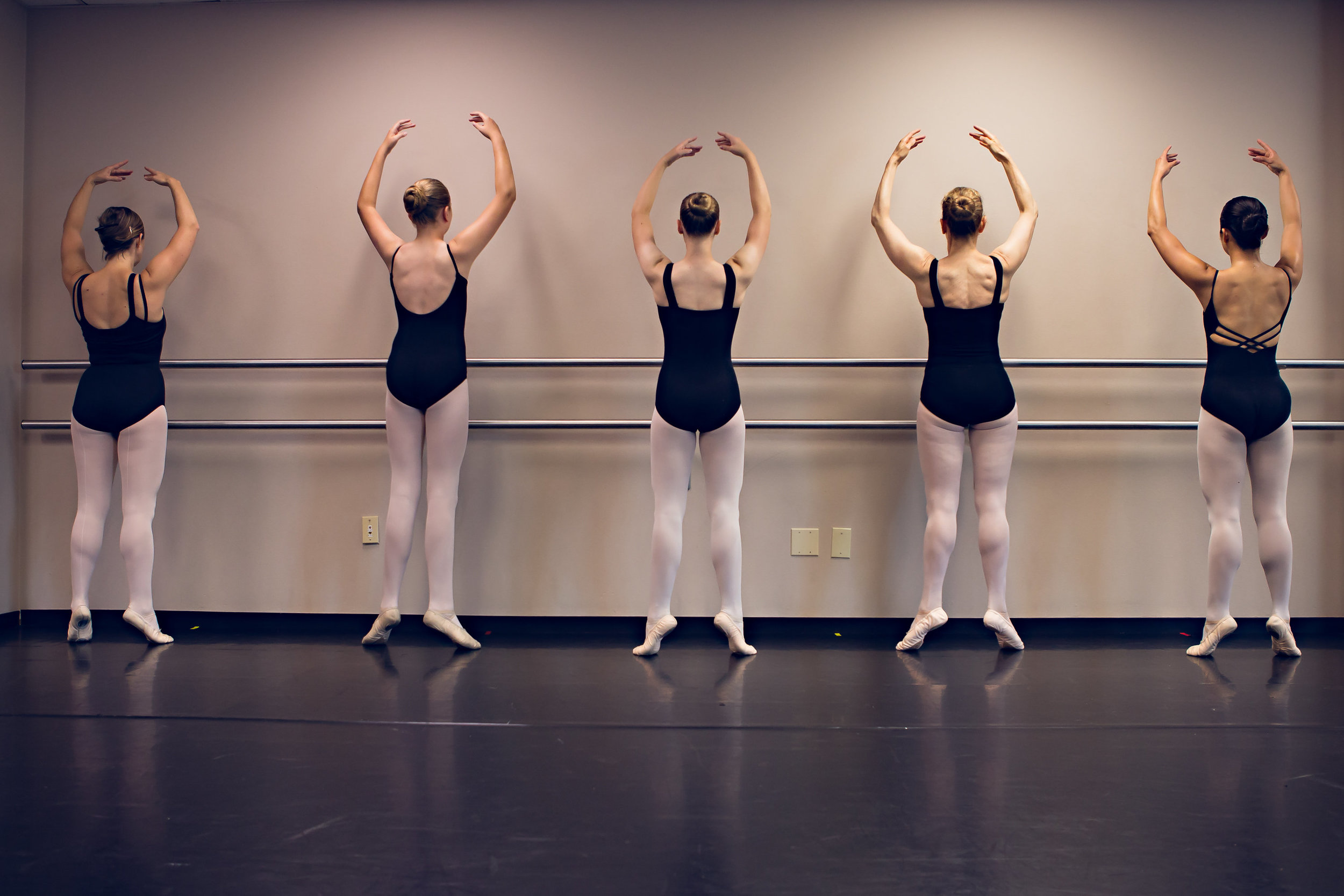 How do I register?
Please contact us to get recommendations for your free trial class. Please fill out the registration form and liability waiver and bring them with you to your trial class. Following the class, you will discuss with Ixchel the appropriate placement and classes that will correspond with your goals.
Where are you located?
Weekday classes are held at 2709 Ringneck Drive, Fort Collins (SW of Drake and College) in an intimate dance studio located in a private home.
Saturday classes are held at the Contemporary Dance Academy located at 2531 S. Shields #2A (next to Tokyo Joe's).
We are currently looking to expand our studio in a larger location.
As an adult just starting ballet for the first time, will I fit in here or will I have to take classes filled with young children?
FRCBA has a large population of adults in the studio, many of whom are beginners or near-beginners. You are sure to find a welcoming home here and not feel out of place. We have had beginners here starting in their 60's! All students are welcomed, appreciated, and given the time and attention they need to achieve their realistic goals.
As an experienced adult dancer, how will I fit in here?
FRCBA is proud to have a high percentage of adult dancers of all ages, abilities and experience levels. There are classes appropriate for adults of all technique levels, including advanced dancers. Many students who have come here as adults have developed deep and lasting friendships with their classmates and have found a great deal of fulfillment and joy in taking class and performing with FRCBA.
What is the dress code?
Dancers ages 18 and under:

Dark solid color leotards
Pink or skin tone tights
Pink or skin tone ballet slippers and/or pointe shoes
Short ballet skirts (may be disallowed on certain occasions)
Warm-ups may ONLY be worn for the first 2 exercises at barre on cold days

Dancers ages 19 and older:

As much as you are comfortable with, you are encouraged to follow the above dress code
Tight-fitting clothing that will allow the teacher to see the student's form and allows full range of motion

All Ages:

Long hair should be neatly secured against the head in a traditional ballet bun or some similar style that keeps the hair off the neck
Ponytails are NOT adequate
Jewelry should be minimum and should not be dangly
For partnering classes, all jewelry should be removed
When can I go on pointe?
Students interested in pursuing pointe work should communicate this with Ixchel and will be advised accordingly.
Students are generally not considered for pointe shoes unless they are nearing their 12th birthday or have surpassed it. Most students are required to attend technique classes for a minimum of 3 days a week for a minimum of 6 months, and the pre-pointe class in their ballet slippers for 3-6 months before they will be allowed to go on pointe.
In addition to these requirements, Ixchel will determine if the student is in the right stage of physical development and possesses sufficient strength and correct body alignment.
What performance opportunities are there?
FRCBA offers many performing opportunities for dancers of all ages.
Each spring, FRCBA puts on a full-length story-ballet in a theatre. Dancers of all levels at the studio who wish to perform are included.
FRCBA dancers of all ages who have reached at least an Advanced Beginning level are invited to audition for the Performance Troupe. This Troupe performs at a number of small venues from December through February.
Deneice Dyer, Petite Ballerina director, creates a Christmas production each year which includes FRCBA's Petite Ballerinas, as well as youth from her other classes around the northern Colorado region.
For the past several years, we have been invited to dance a particular variation in the Loveland Dance Academy's Nutcracker.
Students taking the Variations class on Saturdays may have opportunities to perform the variations they learn in class at various venues throughout the year.
Do I HAVE to perform?
No! Only those dancers who wish to perform need do so. All rehearsals are held outside of class time, so you will still get to fully participate in classes throughout the year without losing out for recital preparations.
Does FRCBA participate in the dance competition circuit?
No, and we never will! FRCBA is focused on ballet as an art form, rather than ballet for competition.
Does FRCBA accept payment by credit card?
We accept credit card payments through PayPal online only. A $5 processing fee is added to all online orders.
Cash and check are both accepted methods of payment. Receipts are given upon request.
How does tuition payment work?
Monthly tuition is due at the beginning of each month.
Tuition for hour cards is due at the start of each new card.
It is up to the student to know when tuition is due, as statements are not sent out.
Late payments (15+ days overdue) are charged a late fee of $15.
Bounced checks will incur a fee equal to the bank fees charged, plus a $15 inconvenience charge.
Should I choose monthly tuition or hour cards?
Students 18 and under are automatically on the monthly tuition plan during the September through May studio season (summers are different).
Students ages 19+ have the choice of either monthly tuition or hour cards. Students choosing the monthly tuition are expected to come regularly to the same classes each week. Students whose schedules do not allow regular attendance at particular classes should choose the hour card option.
This choice should be made very carefully as only one switch is allowed per September through May season.
Can I take a make-up class if I had to miss a regular class?
Absolutely!!!!! Students paying monthly tuition are strongly encouraged to take make-up classes when they need to miss an occasional regular class on their ballet schedule.
These make-up classes should be outside of their regularly scheduled classes. Students may not reduce the tuition payment for subsequent months in order to use regular classes as make-up lessons.
Please consult with Ixchel on what would be appropriate make-up classes.